Main content starts here, tab to start navigating
Inspired by the bread and pastry cultures of Europe and Israel, Liv Breads opened in 2018 and quickly became a local hotspot known for its unique and exceptional baked goods and coffee, modern and welcoming vibe, and seasonal and local approach. At Liv Breads, we specialize in slow fermentation "wild yeast" sourdough breads, flaky pastry, and tender buns, cakes and cookies. We round out our bakery items with a wide variety of seasonal quiche, salads and spreads, and creative sandwiches crafted to highlight our daily breads. Our commitment to quality and sourcing doesn't stop with our food, and we've partnered with Counter Culture Coffee and In Pursuit of Tea because in our eyes, a great pastry can only be paired with a great coffee! Pop into our café for a croissant and cappuccino, and you'll see our bread bakers at work - scaling ingredients, mixing and shaping loaves, and baking off breads. Visit our Workshop location for an afternoon treat and iced drink, and you might catch a glimpse of our pastry chefs preparing cakes or croissants. Here, everything is made daily by hand, and we are full of energy and a love of great food and conversation.
Bien cuit, meaning "well-done" in French, refers to the method of baking at a high heat to achieve a dark crust and maximum caramelization of the natural sugars within. But the baking process begins with the dough. Natural sourdoughs rely on a slow fermentation process that allows the natural, or 'wild' yeast to develop in ways you can't find with store-bought or mass-produced bread. Our doughs sit overnight in refrigeration for a slow, cold-rise. This fermentation process, combined with our doughs which include a high water-to-flour ratio, yields a chewy texture, thin and crisp crust, and amazing aromas, with an added benefit of partially breaking down gluten. Our pastry, hand-shaped from laminated dough – doughs layered with butter – are also baked dark to allow the sugars to caramelize and create a pastry with a satisfying crunch. Our true gems lie in our Israeli-style pastry of babka, rugelach and bourekas, and we also bake gorgeous croissant, fruit-filled Danish, and nutty cinnamon rolls.
While our heart lies in traditional breads and pastry (think flour! butter!) we offer a selection of gluten-free, dairy-free, and vegan items, and made a conscious decision to be meat-free. Liv Breads is certified Kosher under Conservative supervision. Our flagship location which houses both our café and kitchens is based in Millburn, NJ, a small kiosk serving a wide selection of our products is located within The Mall at Short Hills.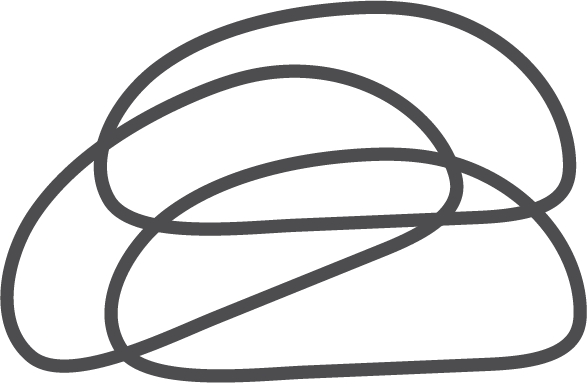 eat@livbreads.com | catering@livbreads.com
Millburn and Short Hills
973.218.6922
|| Retail, Bakery, Offices - 184 Essex Street, Millburn ||
7 days a week 8 am - 6 pm
Our Millburn location houses both our bakery production facilities as well as a retail location and an espresso bar. Order ahead through our website or ordering app and your bag will be packed upon your arrival.
|| The Workshop - Production facility - 257 Essex Street, Millburn ||
Our workshop location is closed for the season.
|| Retail Kiosk - The Mall at Short Hills ||
Monday - Saturday 10 am - 8 pm; Sunday 11 am - 6 pm
Find us on the first level across from Macy's and close to the Apple Store. Our retail kiosk offers a selection of our breads, cakes, pastries, sandwiches and salads.
(Visit The Mall at Short Hills Website for their operating hours.)
Can't make it to one of our locations? We ship nationwide!
Sign up for our mailing list and stay in touch about holiday pre-orders, special menu items, and other news! We send out 1-2 emails a month and will never share your contact information.


SUSTAINABILITY
We take pride in the environment, and the majority of our packaging is recyclable or compostable (plant-based), including straws, clear bags, and our kraft paper products.
GIVING BACK
We love our community and support local food shelters and food insecure organizations on a weekly basis and get involved in local fundraisers whenever possible. We also participate in Too Good To Go. Contact us to learn more.