Main content starts here, tab to start navigating
We are a local, family-owned bakery grown out of a love of good food and quality service. We bring a little bit of European café culture where boulangeries dot the neighborhoods, to the suburbs of New Jersey.
We offer items you might find in a traditional European bakeshop, including whole sourdough loaves, viennoiserie (yeast-leavened dough and puff pastry), with a few Mediterranean surprises coming from our Israeli background. But we are not only about the breads. We focus on quality ingredients, and everything in the bakery is scratch baked. We offer a wide selection of sandwiches crafted to highlight our breads, fresh salads, bake-at-home items, cakes and a full-service espresso bar.
OUR COMMITMENT TO QUALITY
Natural sourdoughs rely on a slow fermentation process that allows the bread to develop in ways you can't find with store-bought or mass-produced bread. This fermentation process yields a chewy texture, crisp crust, and amazing aromas, with an added benefit of partially breaking down gluten.
Our menu changes regularly, in order to reflect the season at-hand. We have worked hard to source locally and use organic ingredients wherever possible.
Our beautiful photography has been taken by Robin and Sue food photography and styling.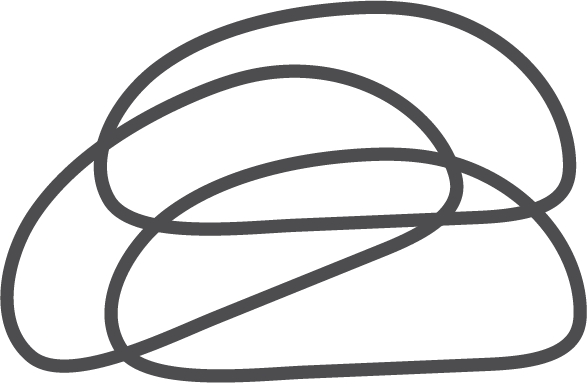 Bakery and Retail
973.218.6922
184 Essex Street, Millburn
7 days a week 8 am - 5:00 pm
(place your online order before 3:30 pm. Pick up, or place a walk-up order until 5 pm)
Our Millburn location houses both our bakery production facilities as well as a retail location and an espresso bar. We accept online orders and in-person orders. Take-away only.
Retail Kiosk
Our retail kiosk does not have a direct phone, and only accepts walk-up orders!
The Mall at Short Hills, 1200 Morris Tpke, Short Hills
Monday - Saturday 9:30 am - 8 pm; Sunday 9:30 am - 6 pm
(Visit The Mall at Short Hills Website for their operating hours.)
Find us on the first level across from Macy's and close to the Apple Store.
Our retail kiosk offers a selection of our breads, cakes, pastries, sandwiches and salads, as well as a full espresso bar. In person orders only. There is limited seating available.
--------------------------------
Sign up for our mailing list and stay in touch about upcoming workshops (hopefully returning soon!) , special menu items, and holiday updates. We send out 1-2 emails a month and will never share your contact information.


SUSTAINABILITY
We take pride in the environment, and the majority of our packaging is recyclable and compostable (plant-based), including straws, clear bags, and our kraft paper products. We are proud to work with a carbon-neutral packaging company on our branded packaging, including pastry bags and hot and cold cups.
GIVING BACK
We love our community and support local food shelters and food insecure organizations on a weekly basis, get involved in local fundraisers whenever possible, and are involved with a Work Readiness and Employment Engagement program for adults with disabilities through a local organization. Contact us to learn more.